5 creative product launch ideas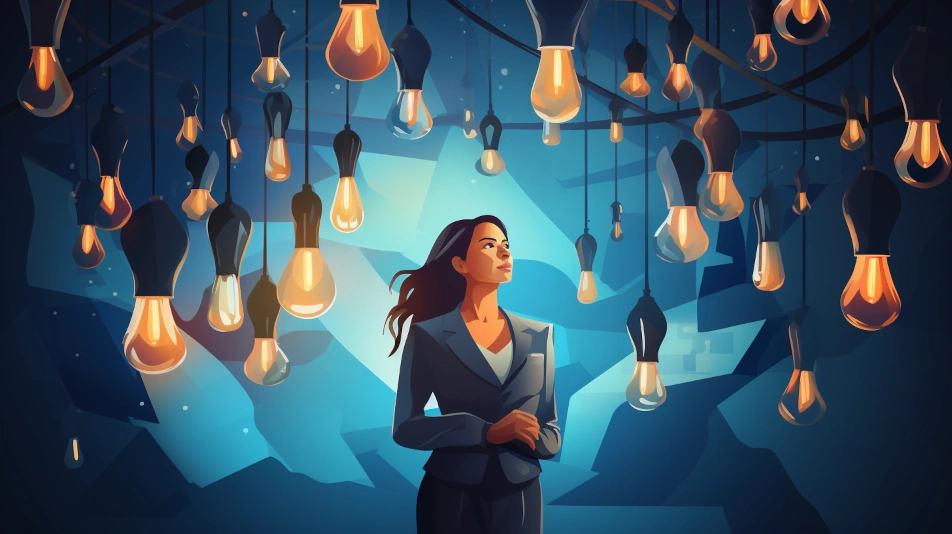 Have you ever wondered how to make your product stand out in the thicket of competition that is constantly flooding the market? How to make it your novelty that catches the eye and writes itself in the minds of consumers? These days, when every day brings an avalanche of information and customers are bombarded with hundreds of advertisements, an exceptional product launch can determine its success.
In our latest post, we've prepared 5 creative ideas that will help not only surprise potential customers, but most importantly get them interested in what you have to offer. We invite you to read on!
Key steps to successful brand launch ideas
The first step to a successful brand launch is to carry out market research and identify the target audience. It is crucial to understand the needs, preferences and behaviours of the target audience in order to develop effective brand strategies and messaging that resonate with them. Market research can be done through a variety of methods, such as surveys, focus groups or social media analytics. Properly defining the target group and analysing their needs will ensure that new branding ideas are tailored to their specific interests and preferences. So identifying your target audience should be an integral part of your brand strategy.
Developing a clear and consistent brand identity is another key step to implement branding ideas. A strong brand identity communicates the brand values, personality and unique selling proposition. It includes elements such as the brand name, logo, colours, typography and messaging. A well-designed visual identity can help a brand stand out in the market, build positive associations and create a consistent corporate image . It is important to be 'obsessed' with perfecting your target market and defining your brand identity based on your target audience. Therefore, developing a clear and consistent brand identity is essential for introducing successful marketing ideas and successful product unveiling.
Creating an effective marketing strategy and a new product launch planis the final step in a successful introduction of branding ideas. The marketing strategy presents a holistic picture of the company's goals to potential customers, and marketing plans fall within the scope of this strategy, setting out specific actions to achieve these goals. The marketing plan should include communication and advertising strategies, sales promotions and public relations activities. A go-to-market strategy can also be developed to detail ideas for launching a new product. Finally, a launch plan should be created to ensure that the branding ideas are marketed in a coordinated and effective way. By following these key steps, brand launch ideas can be successfully implemented and effectively communicated to the target audience.
Also read: modern sales trends.
Innovative marketing ideas that use new technologies to launch a product
One of the most innovative new product launch marketing ideas is to use augmented reality (AR) to demonstrate the product.
AR allows consumers to experience a product in a completely new way by overlaying digital information onto the real world. The technology allows consumers to visualise 3D and interact with the product before making a purchase. For example, an AR mobile app can be used to demonstrate products and services in 3D with the ability to present them in the consumer's space. What does it look like in practice?
Example of Burberry Company
This type of marketing has already been used by brands such as, for example, Burberrythat has been using AR to allow customers to try on virtual clothes and accessories. This technology will be great for e-commerce as it gives customers a possibility to create visualisations. Companies can also post their products on popular apps such as Snapchat and Instagram to reach a wider audience. Using AR, brands create unique and engaging experiences for consumers that supports increased brand awareness and increased sales.
This may also be of interest to you: AR in marketing.
Let's not leave out VR
Another innovative marketing idea is the use of virtual reality (VR) to provide an immersive product experience. VR allows consumers to experience a product or service in a completely virtual environment which is useful for products that are difficult to demonstrate in the real world. For example, automotive companies have used VR to allow customers to take virtual test drives of new models. The technology can also be used to create virtual product showrooms where customers experience the brand's products in a completely immersive environment.
See the differences between AR and VR.
QR AND NFC
Interactive product packaging is another innovative new product launch marketing idea. Packaging can be designed using QR codes and NFC technology, allowing consumers to access additional information about a product or service.
For example, by scanning a QR code on a product's packaging, a user accesses a product demo video or enters a competition. Brands can also use NFC technology to allow consumers to interact with products just by using their smartphones. By using interactive product packaging, brands create a more engaging and memorable experience for consumers, which helps to increase brand awareness and boost sales.
Ideas for product unveiling using social media
One of the most effective ways to market a product is through social media marketing campaigns. Social media platforms offer a wide audience reach, making it easier for companies to connect with potential customers and promote their products. By creating engaging content and using targeted advertising such as AR filters, companies can increase their followers' base and generate buzz around product launches. It is essential to continue social media marketing efforts even after a product reveal to maintain brand awareness and customer engagement.
Influencer strategies
Influencer marketing strategies can also be an effective way to market a product. By working with influencers who have many followers in their target market, companies can use their influence to promote new products. Influencers can create sponsored content, showcasing product features and benefits. Their followers are more likely to trust this type of recommendation. This approach can help companies reach a wider audience and increase brand awareness.
Promotional events
Promotional events and giveaways are also an effective marketing strategy for launching a product. Organising an event will generate interest in the product and give customers the opportunity to try it out. Gifts are also an effective way to promote the product and encourage customers to share their experience with others on social media. By creating memorable experiences and providing added value to customers, companies increase brand loyalty and generate positive whisper marketing.
Use of hashtags
Another good marketing idea for launching a new product with the help of new technology is to encourage content creation and user engagement. By creating a hashtag for a product launch and encouraging users to share their experiences with the product, brands can generate buzz and create a sense of community around the product reveal. This can be achieved by offering incentives to users who share their experiences on social media such as discounts or exclusive access to the product for a limited time. By using user-generated content, brands create a more authentic and engaging experience around a new brand launch.
Using social media to launch a product with augmented reality filters
One more creative idea for launching a product using new technologies, including augmented reality, is to create branded social media filters. Social media has become a popular destination for millions of people around the world, making it an ideal platform for product launches. By creating unique and immersive filters, that utilise augmented reality, brands can generate buzz and excitement about their product unveiling. This can be achieved by working with agencies that specialise in creating filters for social media platforms such as Instagram and Snapchat. One of mine is the See My Model platform, where a special 3D configurator is available. By harnessing the power of social media and augmented reality, brands can reach a larger audience and deliver memorable product unveiling experiences.
Building hype and excitement around a product or brand launch is essential for a successful reveal.
Creative pre-launch Instagram posts ideas
A creative way to announce a new product launch on Instagram is to create pre-launch posts. These posts can be used to create anticipation and excitement for the upcoming product unveiling. Teaser posts can include product tips, a countdown to the launch and teasers of the new product or brand. This strategy can be effective in generating buzz and generating enthusiasm among observers interested in the product launch.
Another effective way to announce the launch of a new product is to share the posts. These posts will give observers a sneak peek of the product before the official launch and help build anticipation for the upcoming reveal. Preview posts can include images or videos of the product, behind-the-scenes footage of the product development and even the feedback from the first users. This strategy will help create a sense of exclusivity and excitement around the new product.
When the product is ready to be launched, the company should include a post unveiling the product and showcasing it properly. This post can highlight the features of the product and explain the advantages it offers. Product reveal posts should include images or videos showing the product in use, as well as detailed descriptions of its features and benefits. It is important that the post is visually appealing and eye-catching.
Key solutions while launching a new product
In summary, in today's market, a strong online presence and use of innovation is crucial to a successful product launch.
An effective new product launch requires a planned and organised effort. The process involves several stages, including market research, product development and marketing strategies. Using project management tools helps companies to stay organised and break down the product launch into smaller, manageable tasks. Using new technologies and social media platforms, companies can create innovative and effective sales strategies to help them stand out in a crowded marketplace.
Do you like the post? Share to others!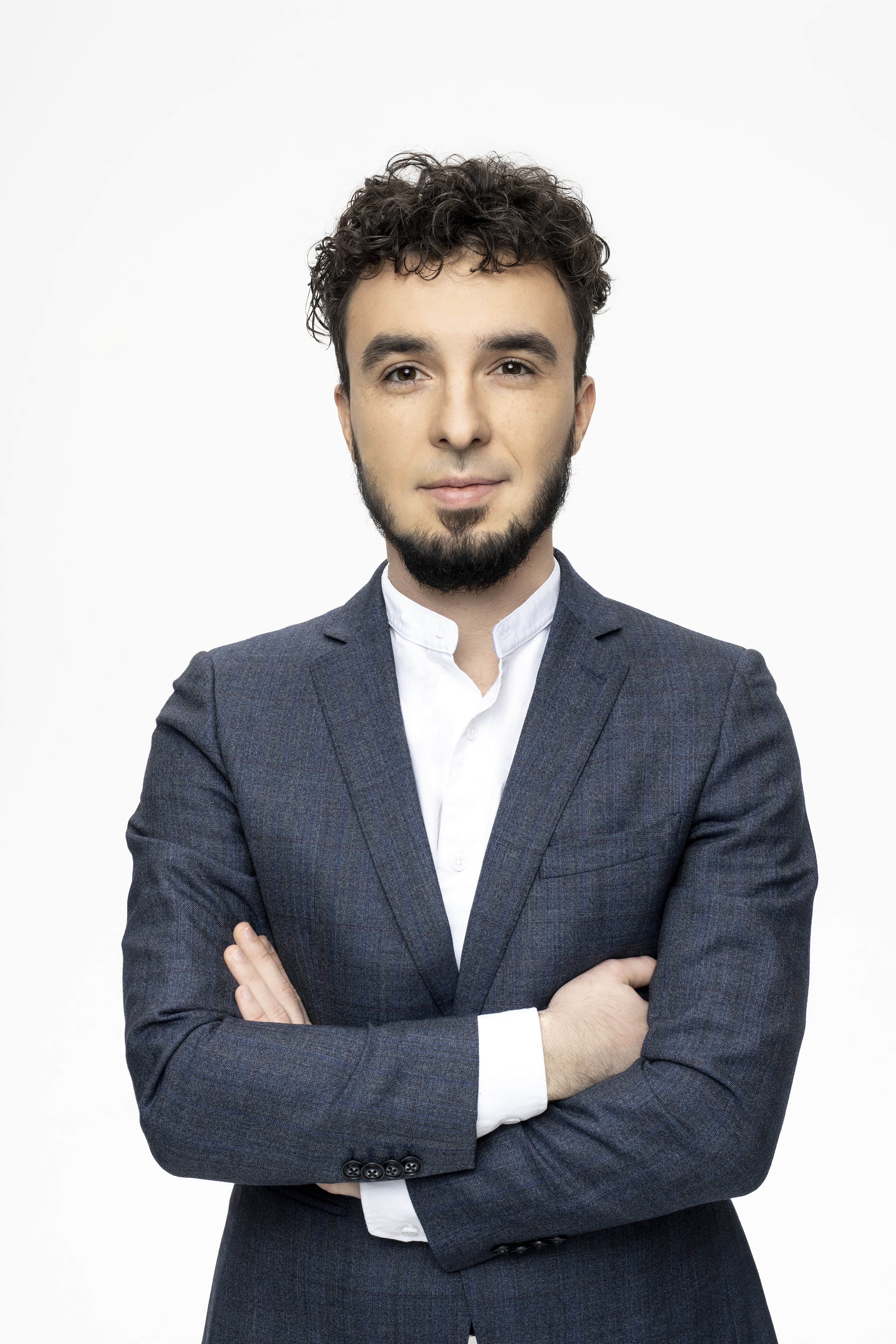 Krzysztof Basista
COO
For years, he has been involved in AR / VR projects ranging from entertainment to heavy industry. Always looking for problem solving through technology.
Related posts
AR glasses and their purpose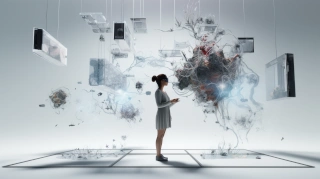 AR glasses, also known as augmented reality glasses or mixed reality glasses, are wearable devices that overlay digital information onto the user's real environment...
Augmented reality (AR) on a smartphone or Android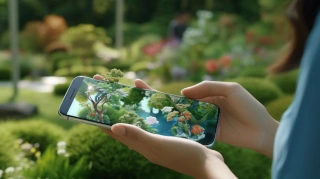 Not so long ago, augmented reality was a science fiction subject, fascinating but distant. Today, it is at our fingertips, literally. Our smartphones...
A dedicated 3D model configurator, what is it?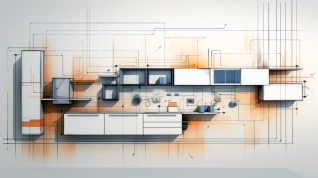 3D AR configurators, combining augmented reality technology with 3D modelling, are becoming increasingly popular in industries ranging from furniture to automotive.